Our practice encompasses comprehensive medical care including, immunizations and care for various chronic and acute diseases. We do our best to see patients who are sick or need immediate treatment on the same day.
We offer more than the just primary care!
Echocardiograms
Coumadin/Warfarin monitoring
Pulmonary function testing (breathing tests)
EKG
Home sleep studies
On-site bloodwork
Obesity treatment
Immunizations
Comprehensive Well Women Exams
Convenient access to your lab work through our Patient Portal
Billing Information
We encourage patients to keep a credit card on file to make the checkout process easier, faster, and more efficient. You will no longer receive statements from us, but you will continue to receive your Explanation of Benefits (EOB) from your insurance carrier once your claim has been processed, detailing the charges and payments made on your behalf.
At check-in we will:
Scan the credit card of your choice, including your Flexible Spending Account (FSA) or Health Savings Account (HSA) card
After your insurance has paid their portion, we will:
Notify you via email of the balance owed
Charge the balance owed to your card on file
Email a receipt for the charge
Your credit card information will always be fully protected by our off-site, card-processing partner, and not on our computers, as required by industry standards (Payment Card Industry Data Security Standard - PCI-DSS).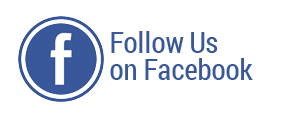 Pay With Paypal